Why is Lancaster a Great Place to Work
Back to all opportunities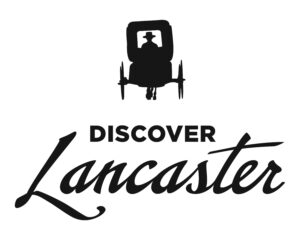 Opportunities Available
Industries
About The Company
Discover Lancaster, a private nonprofit partnership organization, is the official Destination Marketing Organization for Lancaster County. We are the only sales and marketing organization whose sole purpose is focused on generating the $3.26 billion in economic impact that tourism brings to the area annually.
Discover Lancaster Visitors Center is open to the public six days a week. Inside, visitors can view a short film that depicts the essence of Lancaster County, shop local in the retail store, tour the gallery filled with masterpieces made by local artists, pick up brochures, maps, the Discover Lancaster Visitor Guide, and talk with knowledgeable travel consultants.
The organization is made up of five core departments: Marketing, Sales, Partnership, Accounting and Visitors Center. There is also a graphic designer and digital analyst who collaborate with all departments. In 2023, Discover Lancaster has approximately 500+ business partners that include shops, restaurants, lodging properties like hotels, attractions, and others. Our goal is to share what is great and exciting about these businesses with our visitors.
Opportunity Overview
Discover Lancaster specializes in marketing Lancaster County as a desirable place to visit. Through that, our team is well-versed in speaking to locals about why Lancaster is not only a great spot for tourists, but also a great place to live, work, and explore. With 500+ Lancaster County business partners, we are familiar with the wide range of opportunities for work available here. We believe that even if you've lived in Lancaster you're entire life, there is certainly something (or many things!) that you haven't discovered yet. We look forward to the opportunity to share that message with students at Career Day events.
Register or Login to your account to apply today
Account Registration
We are excited to have you join Inspire Lancaster. Please make a selection below to register.