Back to all opportunities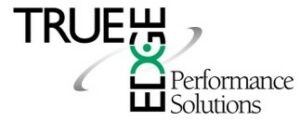 Opportunities Available
Industries
About The Company
ABOUT TRUE EDGE PERFORMANCE SOLUTIONS
At True Edge Performance Solutions, we know the human side of business performance, and the business value of high performing people. We work closely with business owners and executives to accelerate individual, team, and organizational performance.
We don't believe in a one-size-fits-all approach, so our solutions are tailored to fit the needs of your organization … respecting your values, culture, goals, and other particulars of your situation. We help good leaders and organizations become even better, sharper, and more competitive.
We understand organizational and team dynamics and can help your organization become stronger and better aligned. From the use of various assessments, performance management tools, and group-based trainings and retreats, we can help your people interact more effectively with one another and tackle new and bigger challenges.
Opportunity Overview
Mentor: Steve Erb; Senior Consultant
Background: 35 Years in Operations and Organizational Development … currently coaching/consulting with 25 companies in various industries
Opportunity for student to discuss aspirations, interests, and/or goals. Purpose is to share insights and experience re: workplace, work ethics, culture, careers, and educational requirements.
Meet monthly or every other month
Register or Login to your account to apply today
Account Registration
We are excited to have you join Inspire Lancaster. Please make a selection below to register.