Construction Pre-Apprenticeship
Back to all opportunities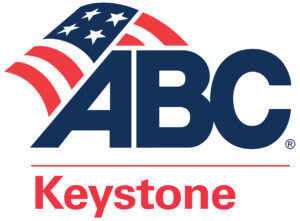 About The Company
Associated Builders & Contractors, Keystone Chapter, is a trade organization covering 33 counties and representing more than 650 businesses in the commercial construction industry. ABC was founded on the principle that free enterprise is fundamental to our nation's success and the core purpose is to advance and defend the principles of free enterprise in the construction industry and to provide members and their employees with an opportunity to succeed.
Opportunity Overview
ABC Keystone offers a construction pre-apprenticeship program for students ages 16 and up. During the program, students learn basic construction math, how to navigate construction drawings, hand tools, power tools, rigging, materials handling, employability and communication skills. They also earn an OSHA 10-Hour Construction credential along with a completion certificate from the Commonwealth of Pennsylvania. This is a tuition-based program. For more details, visit https://abckeystone.org/keystone-training/pre-apprenticeship/.
Register or Login to your account to apply today
Account Registration
We are excited to have you join Inspire Lancaster. Please make a selection below to register.