Communications & Marketing Internship
Back to all opportunities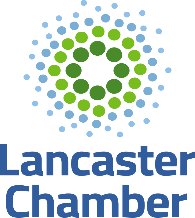 Opportunities Available
Industries
About The Company
The Lancaster Chamber is a network of businesses, organizations, and
people working together to elevate our business community. Our mission is to
create the environment, facilitate partnerships, and lead on issues that elevate business
success. We believe that Lancaster County thrives when business thrives. By working
together, strategically, we all share in the responsibility of creating economic success and
living into our vision that Lancaster County is a thriving community for all!
Opportunity Overview
Unlock the world of communications and marketing through our exciting high school internship program! Dive into real-world projects, from crafting engaging content to exploring social media strategies. Learn the ropes of effective storytelling and discover the impact of marketing in today's dynamic landscape. Collaborate with our experienced team, attend strategy sessions, and gain hands-on experience that goes beyond textbooks. This internship isn't just about coffee runs – it's about shaping your understanding of the exciting world of communications and marketing. If you're ready to turn your passion into skills, join us for an internship that promises growth, creativity, and a sneak peek into the world of professional marketing.
Reports to: Communications and Marketing Director
Primary Responsibilities: The Social Media & Communications Intern will work directly with the Communications and Marketing Director to assist in communicating Lancaster Chamber events, programs, and activities through media and communications:
Assist with the management of Lancaster Chamber's social media platforms – Facebook, Twitter, LinkedIn, and Instagram
Work closely with the Communications Team to plan and implement comprehensive social media strategies and maximize the impact of social media initiatives; maintain appropriate measurement tools to provide analysis and insight into the effectiveness of social media initiatives
Assist with suggesting innovative ideas for engaging media content
Develop draft media announcements, and short editorial features as directed by the Communications and Media Director
Assist with the development of Lancaster Chamber's print magazine, Thriving, including development & collection of stories and content, editing content, and management of production.
Work with the Communications & Marketing team to update and maintain Lancaster Chamber website.
Undertake any other duties and projects that are required by the Communications team in keeping with the scope of this internship.
Position Requirements:
Abide and follow The Chamber's internal vision statement
Interest and/or experience in design, marketing, and communications
Strong communication skills, both verbal and written
Ability to work independently
Excellent knowledge of social media platforms including Instagram, LinkedIn, Twitter and Facebook
Proficiency with Microsoft office applications
Some SEO & WordPress Knowledge
Familiarity with Adobe Creative Suite, Canva, or any design-based software
Ability to execute all duties for the Lancaster Chamber in a professional manner, while working with Chamber Members and community stakeholders
Outcomes:
Creatively operate in both traditional and digital media, communications, and/or marketing
Identifying and analyzing targeted market groups
Applying marketing concepts to media campaigns to support promotion of programming and events
Determining and analyzing goals of marketing efforts
Working in a professional organization with diverse clients and stakeholders
Ability to communicate progress to supervisors and organizational leaders
Experience working under deadlines with targeted expectations
Additional Information:
The schedule for this internship is flexible and will accommodate the schedule of the intern. The internship is part-time.
Register or Login to your account to apply today
Account Registration
We are excited to have you join Inspire Lancaster. Please make a selection below to register.